Au fil de Łódź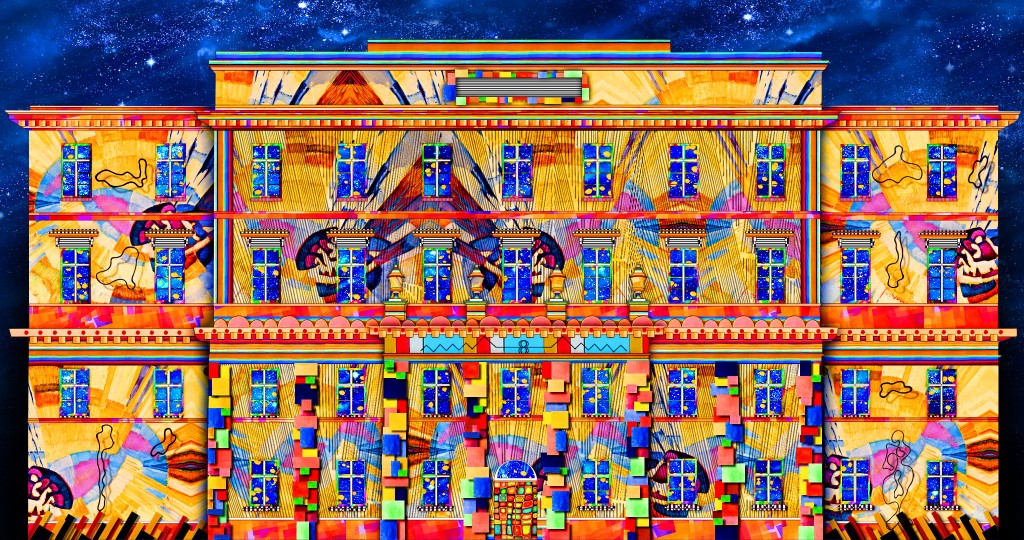 Spectaculaires Allumeurs d'Images is a group of artists that has creating innovative and unique artistic performances on buildings' facades all over the world for 26 years. By merging experience and modern technologies artists produce spectacular projections, based on unrepeatable architecture and heritage of the places where they work.
Their portfolio presents extraordinary projections realised in: Paris (Notre-Dame Cathedral), Nancy (Palace Stanislas), Bordeaux (Palace de Bourse), Bern (Court of Justice at Bundesplatz),  Vietnam, Belgium, Great Britain and Brasil. They have been patriciped and showed many masterpieces during couple editiones of annual Festival of Lights in Lyon (Fête de Lumière).
During LMF Lodz 2014 their breathtaking illumination will be seen on the buildings at Freedom Square – Archeological and Etnographical Museum, Pentecost Church and National Archive. As usual, the inspiration for French artists is sensitiveness and poetry. What's worth to be mentioned, artists got captivated by avant-garde art presented in Museum of Art in Łódź, and details of city's architecture, so we can expect such similarities in the 3D mapping shown on the only octagonal square in Poland.
---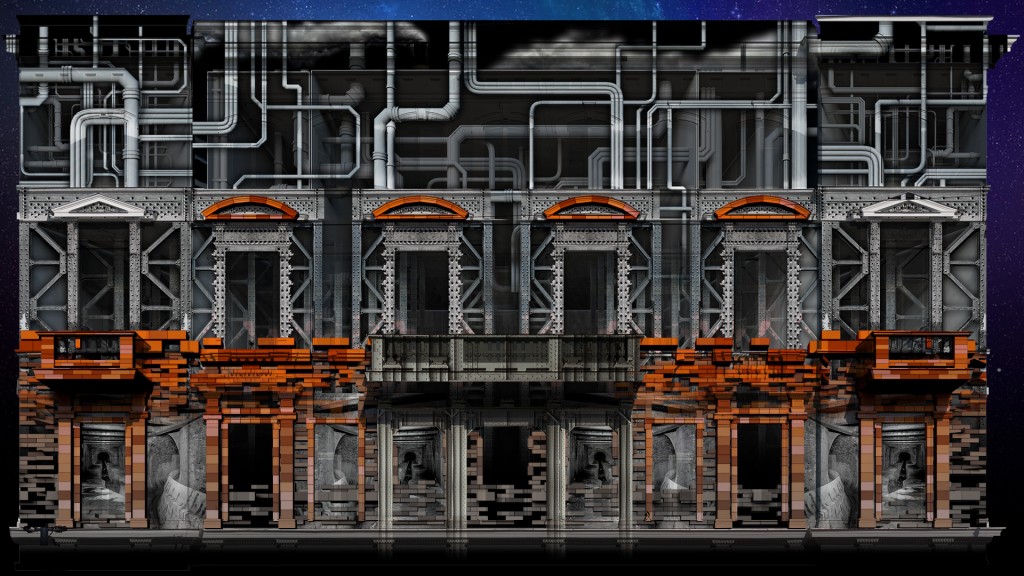 Limelight is a group of hungarian artists that realized great projections in Portugal, UAE, Slovakia, Hungary and Poland. Their work is known for huge care of details and accuracy in use of 3D motives that are essential part of their mappings.
At 76 Piotrkowska St., on the facade of a historical tenement house (on the ground floor, there was  Roszkowski's cafe, where Władysław Reymont used to collect materials for The Promised Land), there will be a great spectacle reffering to Lodz's transformation from a little town to the empire of textile industry, and the next huge transformation – the one that is happening on our eyes  – a change into a modern and friendly city.
---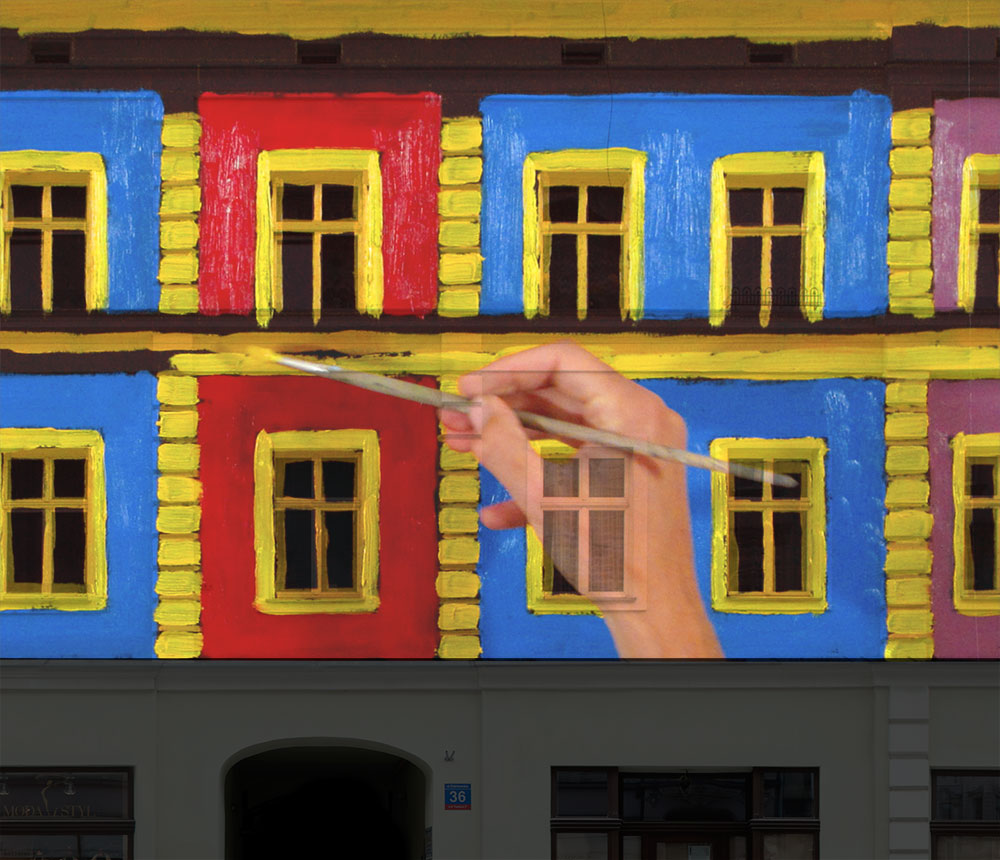 Axel Gercke – a young realistic painter who uses his own handmade drawings when creating the projections. Each element of the projection comes from his brush and that's why they' are absolutely unique and special. He collaborates with Florian Berg, who creates complementary soundtrack for Axel's projection. One of his projections was showed during Light Move Festival 2013 and it was an animation which connected three buildings on Plac Wolnosci. This year, Axel comes back with a totally new project – 12-minute projection where he wants to show innovative solutions in the field of painting, positioned to the screen – buildings. Exhibition of his work were organized in Krakow, Nuremberg, Frankfurt, Lviv, London. Lausanne, Vienna and Munich. 
---
(POL, Cracow)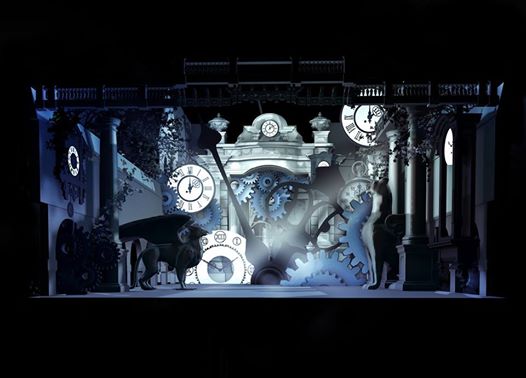 This is their third edition with us. You saw their works on Moniuszki Street, Piotrkowska Treet and Wolnosci Square. Their mappings are a piece of art and a real audiovisual feast. Each year they surprise us with the way they take care of details, creativity and fine arts.
Among the artist LMF 2014 we welcome our friends from Krakow – Team Visual Support Studio Team – this year they're coming back to Moniuszki Street and the post office and they'd like to invite you for an unique journey into the world of mapping illusion, dreams and fantasies. 
---
LightCast (POL, Lodz)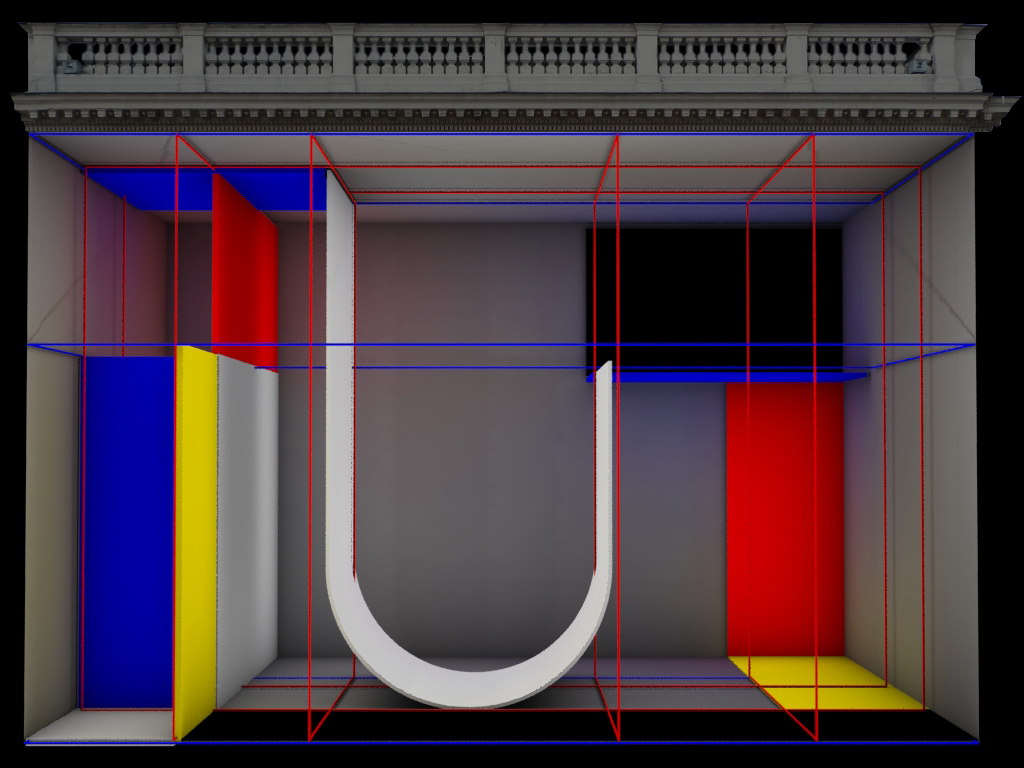 LightCast is a group of young, creative designers and animators derived from academic environment – Technical University of Lodz. Projections created by artists are combining spectacular lighting effects with unique story line resulting from the context of the location.
Creative Łódź manifests itself in many forms, e.g. – art, design, fashion, comics, video games etc. Mapping on the façade of the building at Piotrkowska 77 Street show us a contest between the artistic and cultural initiatives of Lodz anxious about your attention! Don't miss that.
---
"
W świetle okien…Jazz to wolność"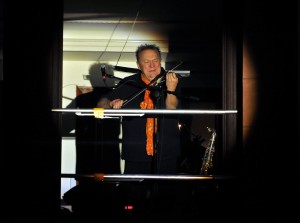 Jazz is called "the music of Liberty". In Poland, freedom of jazz is not just the category of interpretation and improvisation in music, but also a longtime symbol of free minds and people's aspiration for both mental and social liberation.
To celebrate the 25 – year anniversary of Lux Pro Monumentis organizes a unique concert of real jazz legend – Michal Urbaniak. His creativity has accompanied Poland since the birth of Polish School of Jazz, through the period of political transformations, and the present day.
Born in Warsaw, Michal Urbaniak grew up in Lodz, where he studied in a music school. "77" Club is a place where his first concert was held. During this edition of the Festival, Michal Urbaniak and his band will play a magnificent jazz concert from open windows of historical building of the Lux Pro Monumentis Foundation.
---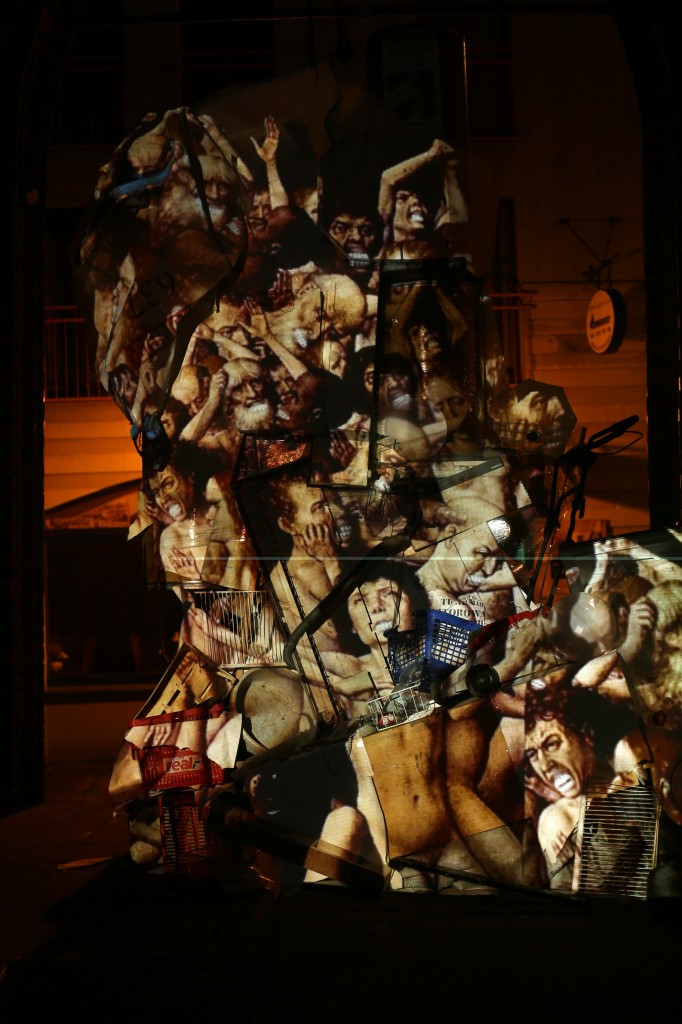 NieDasię is a group formed by two artists from Szczecin: Monika Szpener and Kasia Pawłowska, they decided to combine the action of light used by the mapping technique with the sculpture.
In their works they use up-cycling, enliven the previously used items, making them into something that looks like sculptures and they're subjected them to light activities. For their activities they are going to use one of the backyard in the Piotrkowska Street.
---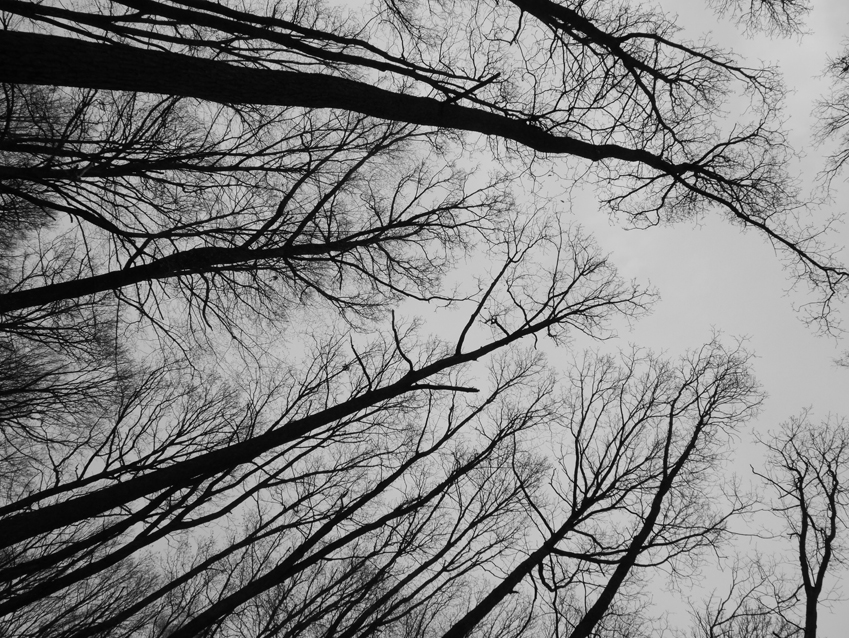 Polish artist born in 1979 (Lodz). He graduates from the Graphics and Painting department of the Academy of Fine Arts in Lodz. The artist is engaged in printmaking, drawing and performance art, video art and short forms of film. His works has been presented in many places around the country, including Warsaw, Lodz, Wroclaw, Bialystok and Torun. Pasiewicz is a well-know artist in other countries all around the world, his works were shown in abroad galleries e.g.: in Italy, France, America and Canada. In 2011 Pasiewicz received a scholarship from the Ministry of Culture and National Heritage, and a year later an award in an international art competition "100curators 100days"
---
Hanna Michalak (POL, Poznań)
Diafaniczność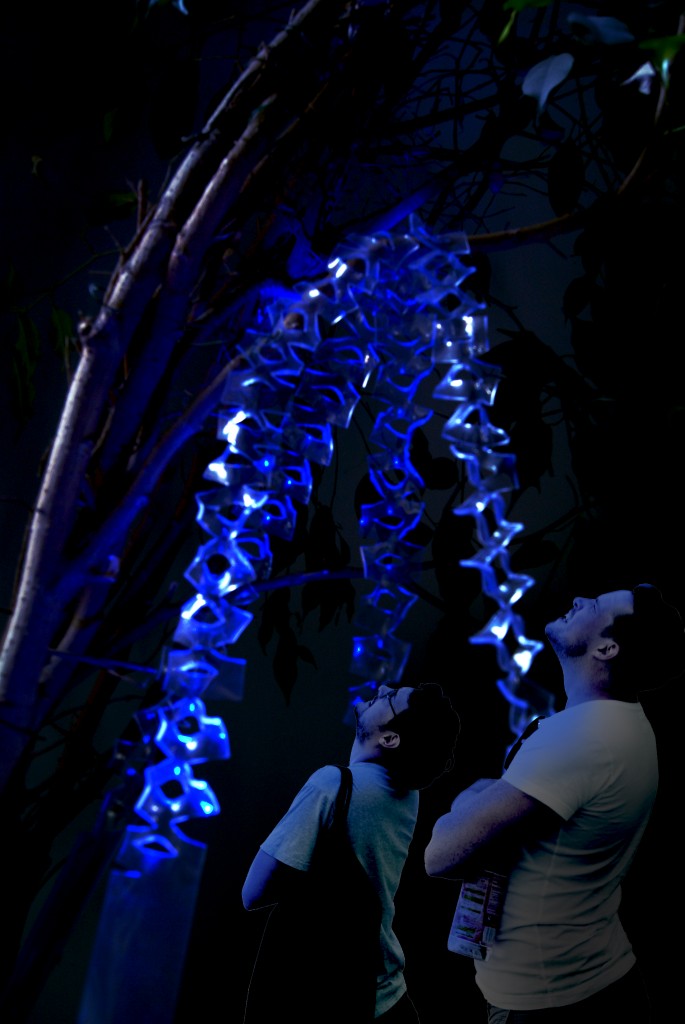 Diafaniczność is an installation inspired by transparency of the construction of gothic cathedral. It is a search of the author-interaction: transparency of material with incorporeal architecture of light in the face of variability of the colours. This gentle, structural framework is an invitation to experience positive emotions in a beautiful, natural surround of the park. Installation, arranged among dignified trees- creations of nature in praise of God, in analogy to the theological vision of gothic cathedral- human's image of Heaven being brightened by divine light. Variable colours of light refer to stained glass.
---
Nanofaktura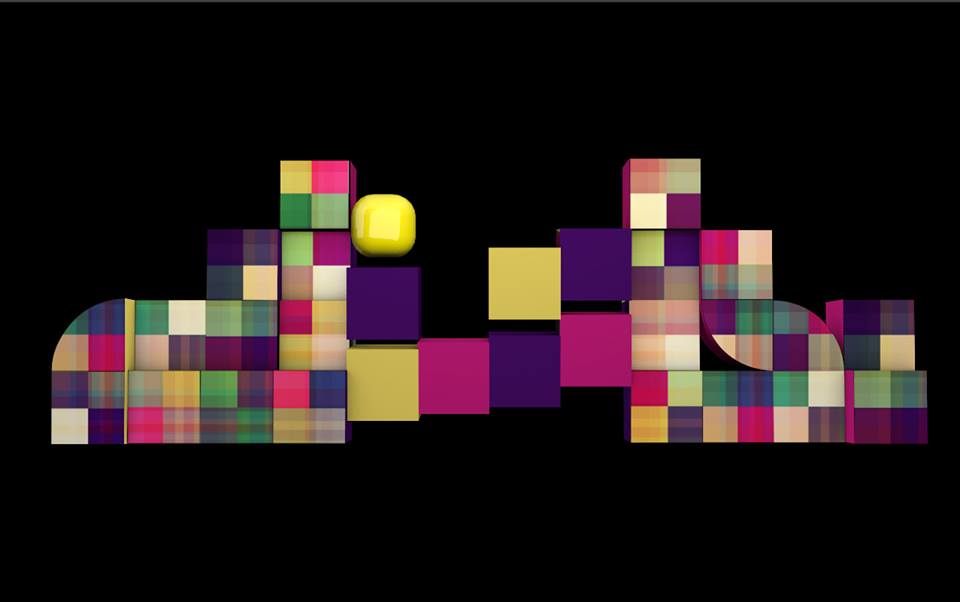 The show will be a combination of mapping, dance and music. Stylistically artists will refer to diverse fabrics, especially to their colourful patterns. Mapping will be presented on unusual, modular construction, which will be a complement of the whole spectacle.
---
Kissing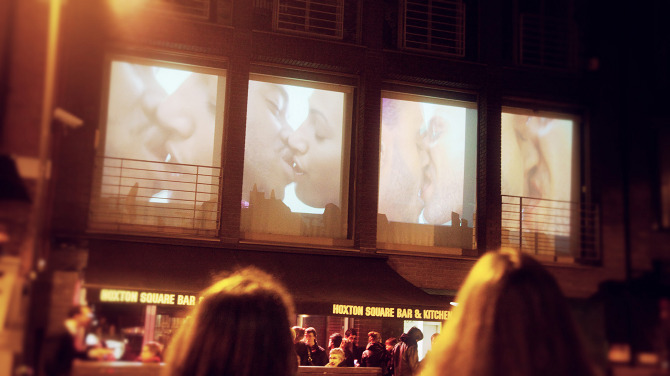 During the fourth edition of Festival of Kinetic Art of Light – Light. Move. Festival. an interactive production company UNIT9 and its Polish branch, Le Polish Bureau will present "Kissing"- an interactive video installation guided by sound. Its director, Anrick Bregman is a laureate of many prestigious awards. Bergman is a visionary, in his works he combines storytelling with latest technologies, he collaborates with such companies as Disney or Google. The result of this collaboration are unusual, touching creations which provide the spectators with wonderful experiences.
The idea of "Kissing" project is to show an emotional, intimate moment between two people- a kiss. By making an interaction with the recipient, the moment is shown in a new, interactive context. Course of the installation depends solely on reaction of the public.
---
Walled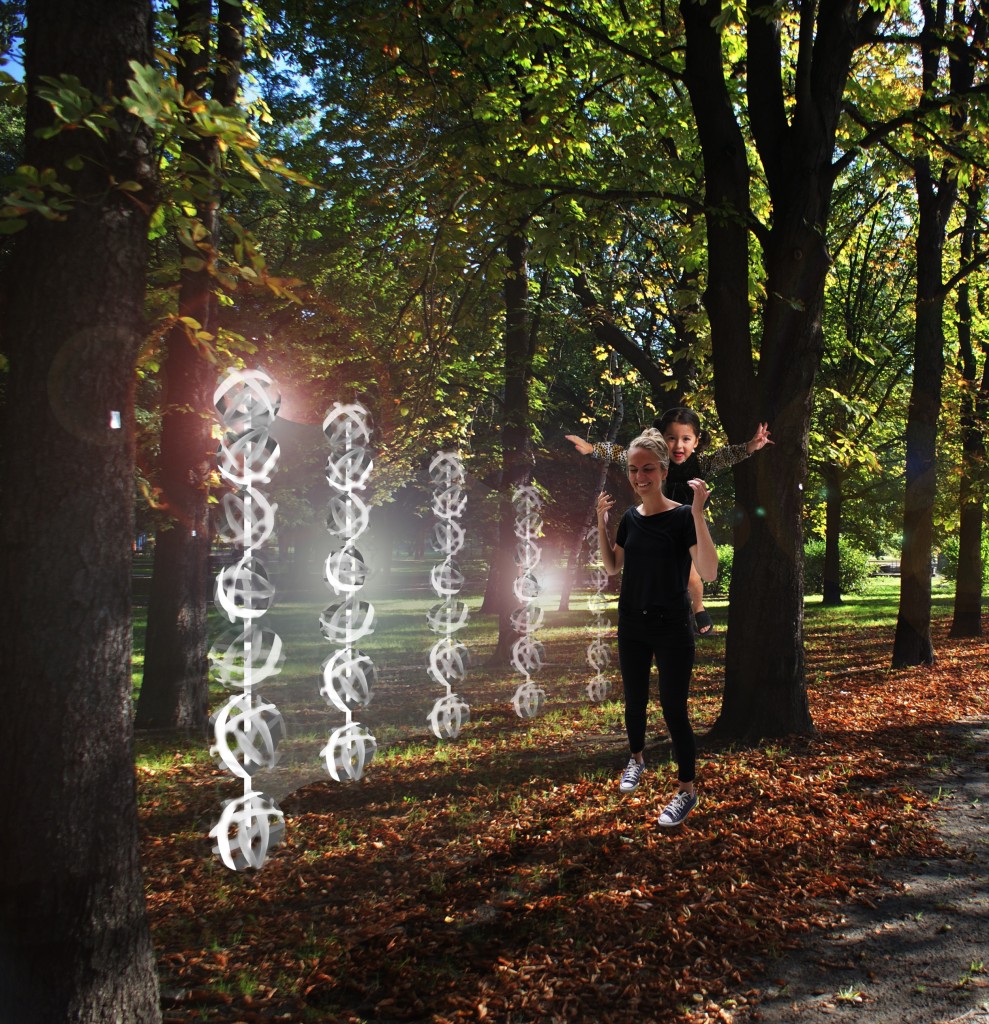 A project made by Student Association of Faculty of Architecture in Technical University of Poznan 'Illumination' is an installation which consists of transparent paper globes dangling from the trees being backlit by the colourful LED light. Vertical, long elements dangling further up, under the trees' crowns compose a form of soft, wavy wall which marks a path for its visitors, becoming an integral part of the trees in the park and its magical decoration.
---
Sekcja Sztuki Światła (POL, Warszawa)
In search of the rivers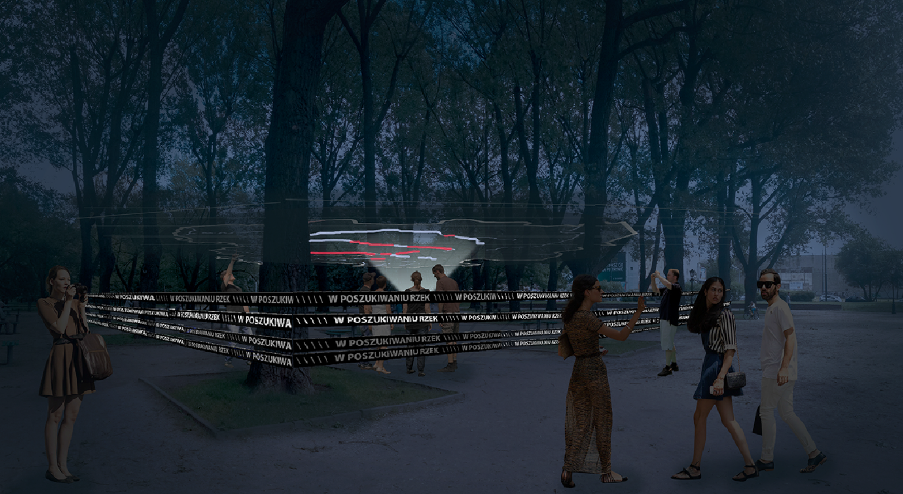 First place in "ŚWIATŁOwPRZESTRZEŃ" competition
Authors: Karolina Wlazło-Malinowska with students: Martyna Baran, Joanna Lilia, Magdalena Pożarowszczyk, Szymon Szymczak, sound setting – Błażej Malinowski (Landscape Art Department SGGW) 
In the area of Staromiejski Park will be created an "invisible" map of Łódź's rivers, which will come into sight under UV light. The spectator, after entering enclosed installation (chess square), will receive an UV torch and by directing it to the crown of the trees, he will light the bands soaked in UV-active paint which represent the rivers of Łódź.
---
Aleksander Dynarek (POL, Łódź)
Experiencing unism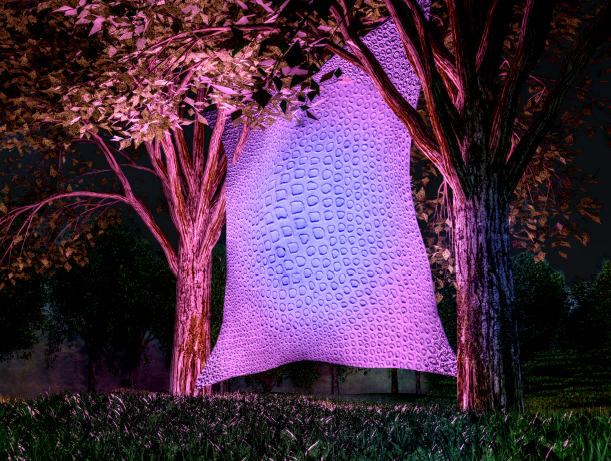 Second place in "ŚWIATŁOwPRZESTRZEŃ" competition.
Fabric with pattern from unistic composition by Władysław Strzemiński illuminated by LED RGB net. It allows the viewer to dynamically and organically experience Unism thanks to the
Ganzfeld effect. Cornering the spectator's perception (who only sees large wall pulsating with light, colours and unistic pattern) shifts him to another state of consciousness. This allows to fully
experience vision of master Strzemiński.
---
Baloomi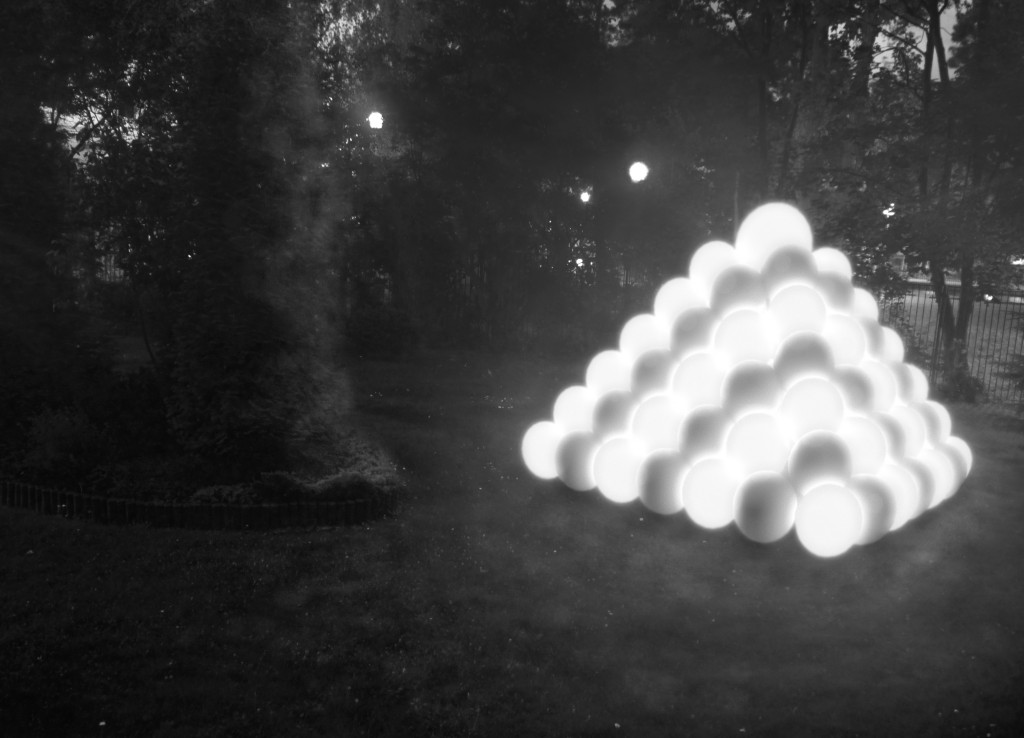 Third place in "ŚWIATŁOwPRZESTRZEŃ" competition.
Audiovisual installation controlled by programs madmapper and modul8. Animation is displayedon pyramid. Edge's length is 3 meters. One pixel is a balloon pumped to the diameter of 55 cm.
In each of them there is a bright, white LED strip. Installation has impressive size, is mobile, modular and lightweight thanks to frame consisting of pcv pipes, steel ropes and aluminium
reinforcements. This allows to exhibit the installation in various places and makes transportation easy.
---
Installations prized in "Rzuć trochę światła na ekologię!" competition
Organised by Łódź's Curator of Education and Foundation "Lux
Pro Monumentis" – organiser of the Festival of Kinetic Art of Light – Light. Move. Festival. Łódź

First place: "Eiffel Tower"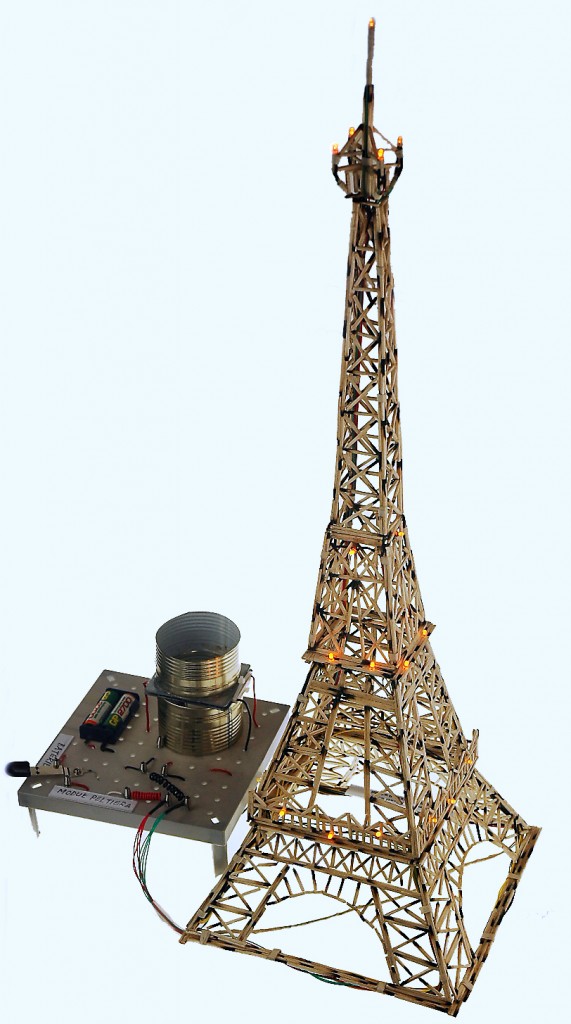 Authors: Damian Wilmański, Paweł Wolski, XXXI Liceum Ogólnokształcące im. L. Zamenhofa w Łodzi
Tutor: Agnieszka Biernacka
Second place: "Tawułki"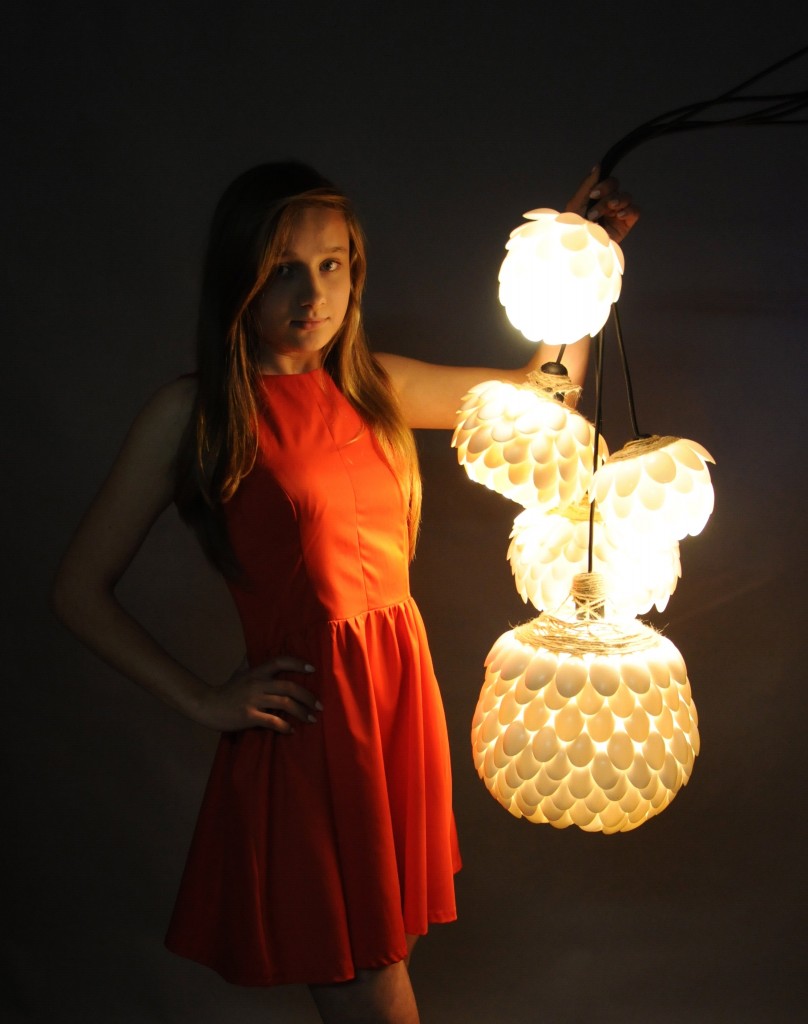 Authors: Aleksandra Pietraszek, Natalia Dzwonkowska, Liceum Plastyczne im. Stanisława
Wyspiańskiego w Tomaszowie Mazowieckim
Tutor: Joanna Kobyłecka
Third place: "Złoto na dłoni"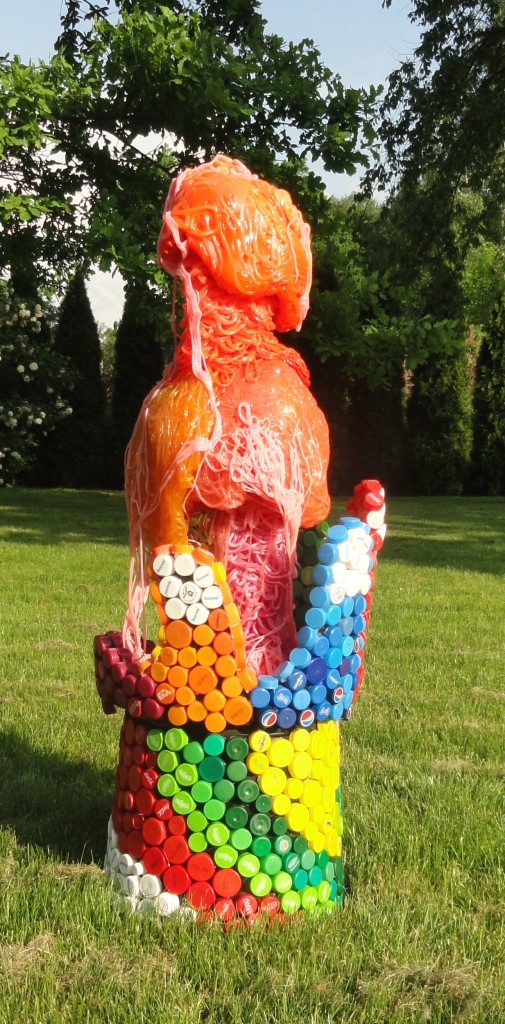 Authors: Marcin Kowalski, Piotr Sowiński, Publiczne Liceum Ogólnokształcące Politechniki Łódzkiej
---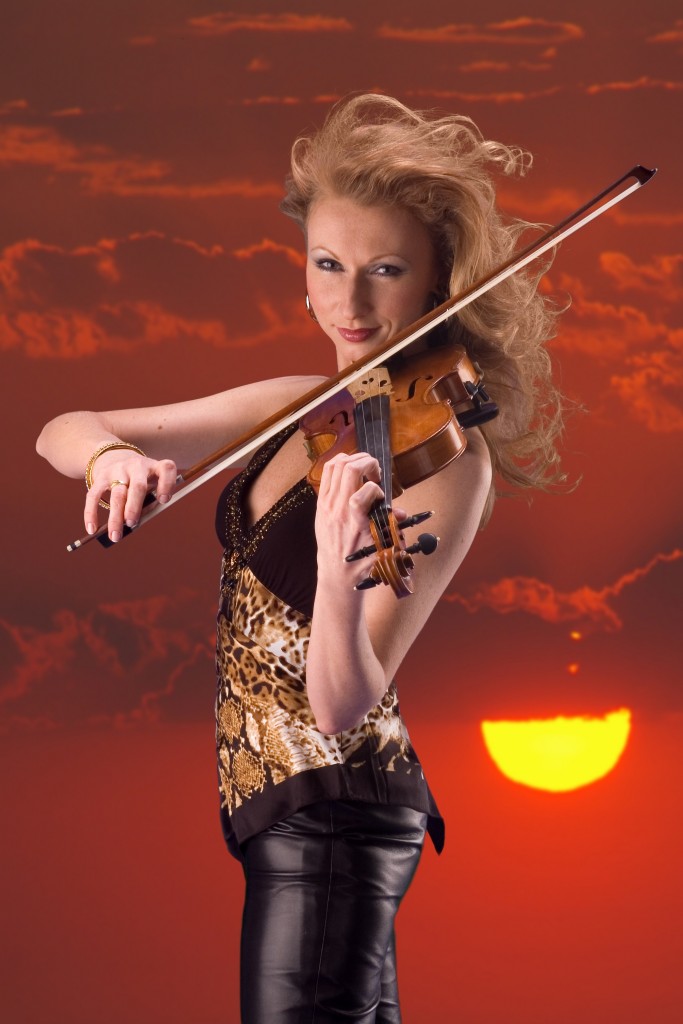 Artist from Łódź. She performs mainly abroad. Her concerts merge sound of classical instrument and new trends in music. Therefore her listeners can experience versatility, beauty, and charm of
unlimited world of vivid art, that can be created by sound.
She delicately creates bond with listeners by spontaneously performing in a light, cheerful and sometimes playful manner.
After finishing Academy of Music in Łódź she was briefly associated with many polish orchestras and bands. But her constant search of new interpretations led her to starting a solo career.
Keeping up with times, she chose to fuse her classical skills of playing the instrument with newest trends in creating artistic experiences.
---

Jakub Czekierda was born in 1991. He began learning piano at the age of seven, in the class of Maria Wróbel-Zegalska at the Fryderyk Chopin School of Music in Bytom. He is currently a student of Zbigniew Raubo at the Karol Szymanowski Academy of Music in Katowice.
From an early age, he has enjoyed success in national and international competitions, including First Prize in the 'Für Musik' International Robert Schumann Piano Competition in Suwałki (2008), Second Prize in the All-Poland Tadeusz Szeligowski Piano Competition in Poznań (2003), Third Prize in the Silesian Piano Competition in Zabrze (2009) and Fourth Prize in the 1st 'Szymanowski in memoriam' All-Poland Piano Competition in Warsaw (2008).
He has taken part in masterclasses under such teachers as Andrzej Jasiński, Waldemar Wojtal, Józef Stompel and Wojciech Świtała. He has been awarded grants by the town of Piekary Śląskie and the National Children's Fund in Warsaw.
He has performed in concert at home and abroad. As a soloist, he has played with the Silesian Philharmonic Symphony Orchestra (2006–2009) in concerts in the 'Young Virtuosos' cycle. In 2012, he recorded a disc of music by Szymanowski, Wieniawski, Tartini and Paganini with the Portuguese violinist Nuno Soares. As part of the promotional campaign for the disc and the Adi-art label, he performed in Łęczyca, Łódź and Zielona Góra (Poland), and Lisbon and Braga (Portugal).
---
Festival Banquet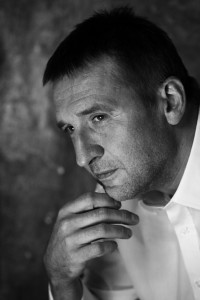 Janusz Bielecki (1961) – creator of solo, chamber and symphonic music. On the music stage he made his debut album "Rozterka" as a composer and also performer. This was followed soon with albums "Żądze" for chamber orchestra and "Żądze" for symphony orchestra, the composition of "Lustra" combines classical music with jazz, "Zegary" – a piece of music for piano and symphony orchestra.
In 2012, he composed virtuoso piece of music for flute – "Kolory lata" and "Concertino" for solo flute or clarinet, string orchestra, piano and percussion instruments. In April 2013 in the Shanghai Opera took place the world premiere of "Melancholia" for violin and orchestra. Recent Janusz Bielecki's compositions is "Symfonia zmysłów", "Sonata Libera" for flute and organ, and also "Miniatura na dwa flety i orkiestrę smyczkową ."
---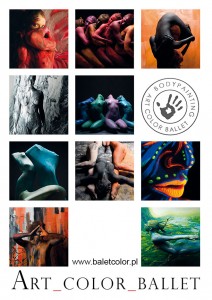 This is the first group in Poland, which combines body painting, performance, music and dance. It was founded it in 1998 in Krakow by Agnieszka Glińska – dancer, choreographer and body painting artist.

Art Color Ballet use a variety of dance styles: classical, jazz, contemporary, and also draws inspiration from ethnic elements of dance from various Polish and world regions. Dramaturgy of performances is built by composition of painting, dance, music and light. Sometimes a part of the show is use of mimicry, where the dancer blends into the picture, another time it is a classical ballet or action painting – improvisation on the edge of performance.

The most commonly used technique for body painting at Art Color Ballet is "sponge – brush", also experiments with organic pigments, such as clay, earth, flour, grains and more contemporary painting techniques: an airbrush and special effects.

Film and photographic sessions are an interesting basis for the creation of performances and work with light, multimedia effects or independent short films (film Cycles to Orava by Wojciech Kilar on Sound & Screen Festival 2013. The film won second place in the competition).

A series of photographs can be found in the album Art Color Ballet issued by the BOSZ publisher.

Ideas for Art Color Ballet performances are original projects by Agnieszka Glińska who invites to the cooperation painters, choreographers and composers. Art Color Ballet has been participating in the World Bodypainting Festival in Austria for the last 14 years. Experiments using UV light, unusual scenographic props and choreography helped the artists win the first place at the festival for times.
---